Disinfectant Lighting
Buying Guide, Second EDITION
Everything you need to know before you make a purchase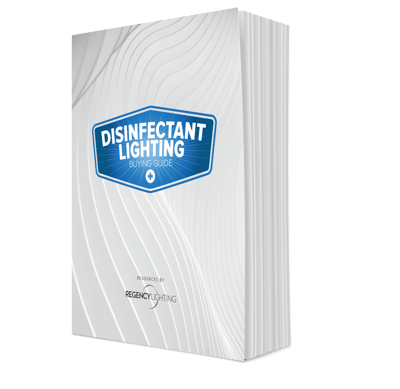 As we move towards a new normal after the COVID-19 pandemic, how do we create cleaner, safer environments? One solution: UV-C products.
Germicidal UV products kill or inactivate pathogens like bacteria and viruses by up to 99.9999%. These disinfectant tools require no harsh chemicals, but they do require specific safety measures.
This guide explains UV-C basics, an explanation of the different types of products, and a roadmap of how to use them in your business.
Chapters include:
Are UV lighting products right for you?
What types of UV lighting products should you buy?
How to use UV products for different applications
Dosing and commissioning for UV products
A complete clean: Air and surface disinfection
Maintenance & warranties for UV products